Dashboard
---
Visualize and analyze your data with dashboards. Create insightful Data to track your Patient details.
Manage and Track Your Patients' Details.
Make notes on every patient.
Download the logs of every patient details.
Edit logs of the patients' details
Create your own custom form
collaborate and share with others.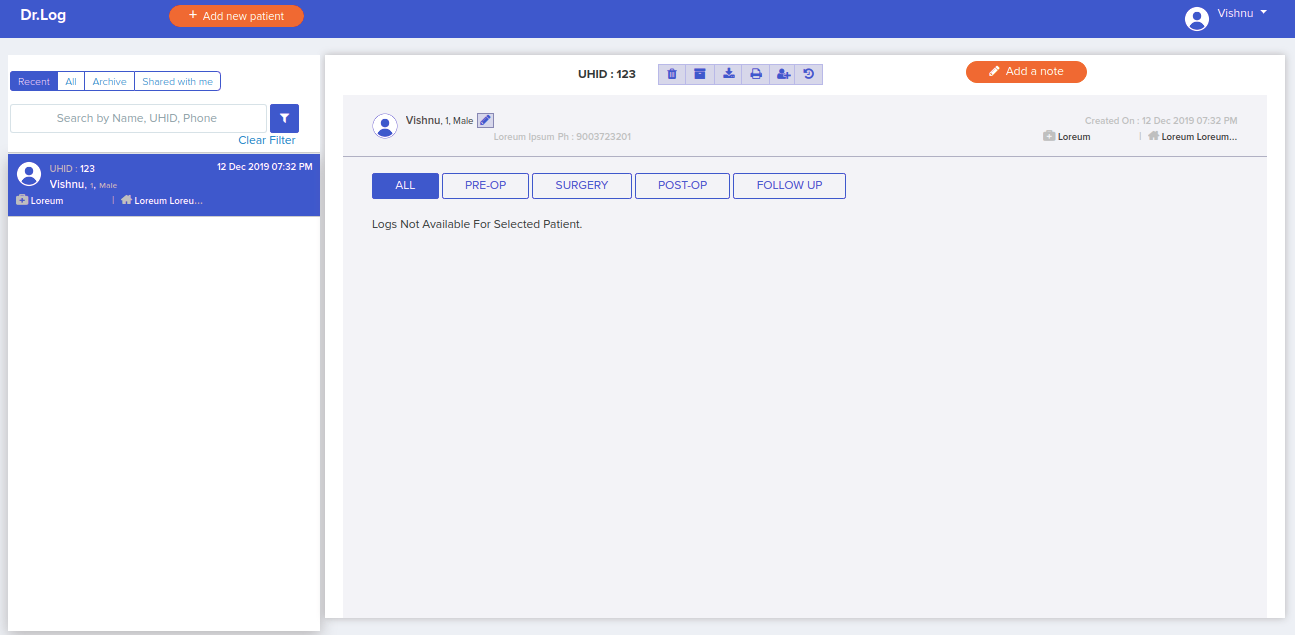 Options and Features
---
create or add new entries.
Archive the patients.
Delete the patients.
Maintain the patients Records
You can see and maintain the history of the patients
Create New Patients
---
Select the Add new Patient.
Fill the patient Details inside the input field
Click create Button to update the patient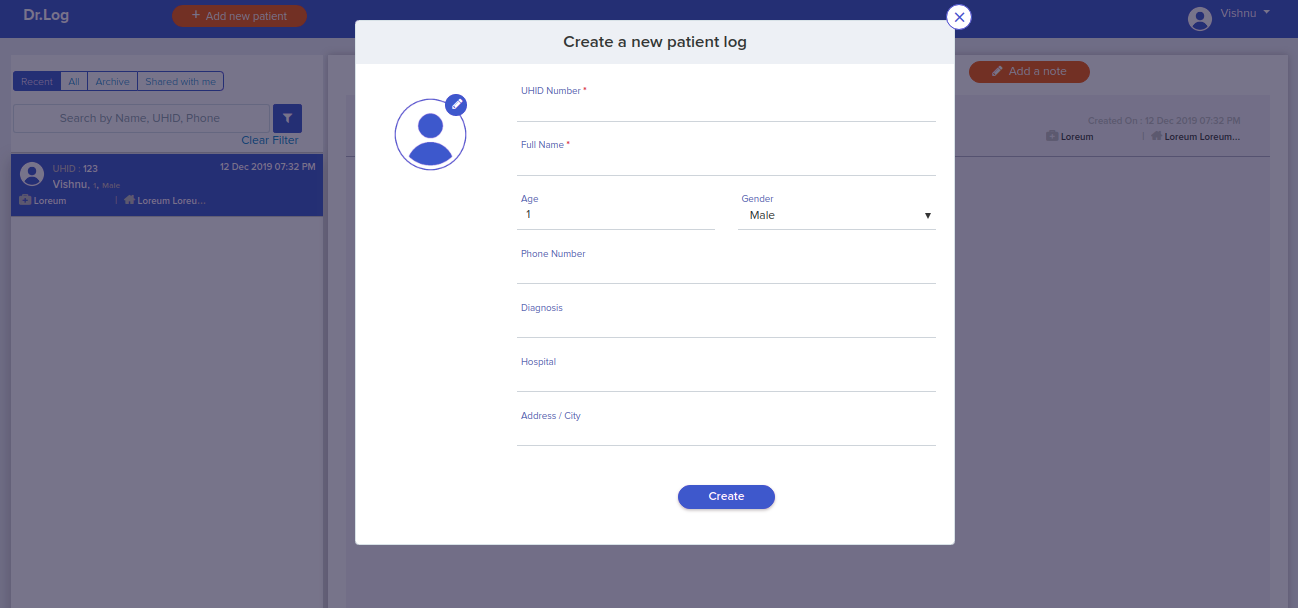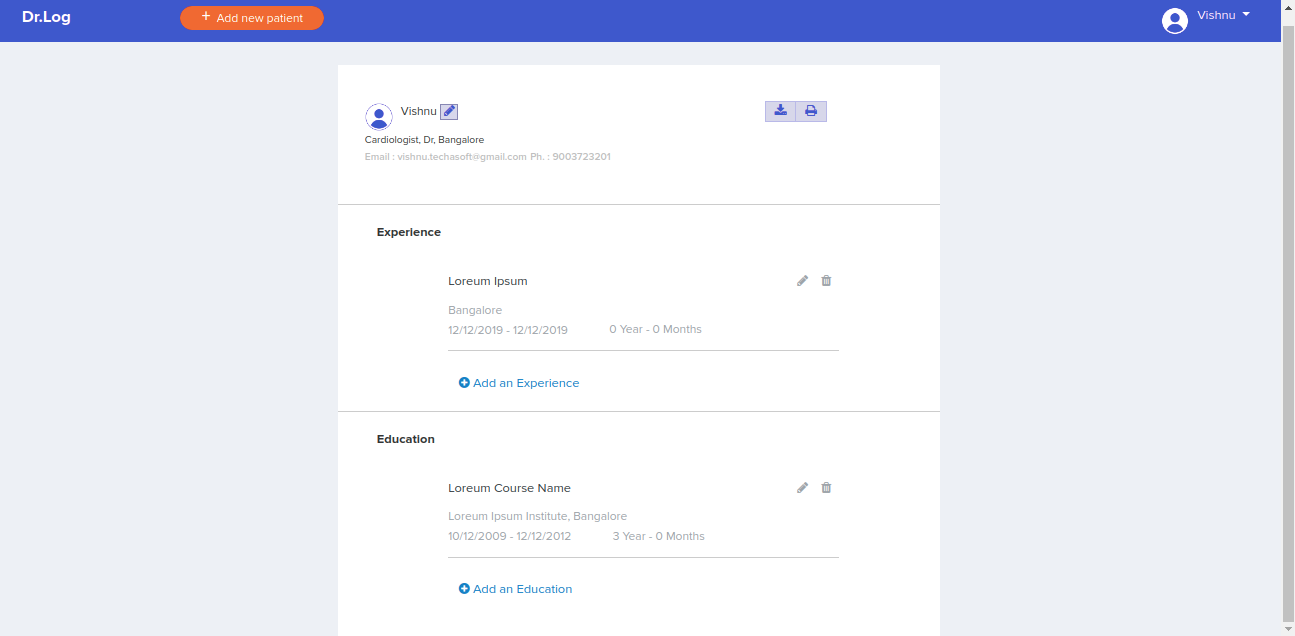 Profile
---
Maintain Your own profile.
Add your experience and education.
Edit button will help you to edit your profile
Download or print your own profile
Add notes
---
Add notes on every patient. and maintain the log Details to keep track of every patient
Pre-op tab will be used to make a note on preparation for a surgical operation.
surgery tab will be used to make notes on surgery
post-op tab will be used to make a note on after the surgical operation.
Follow-up tab will be used to maintain the further records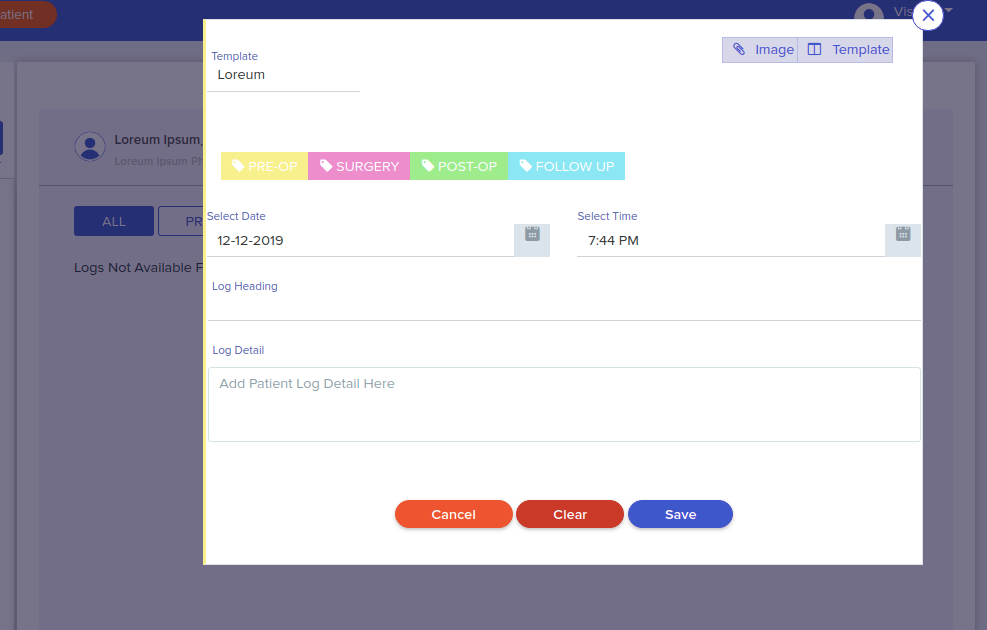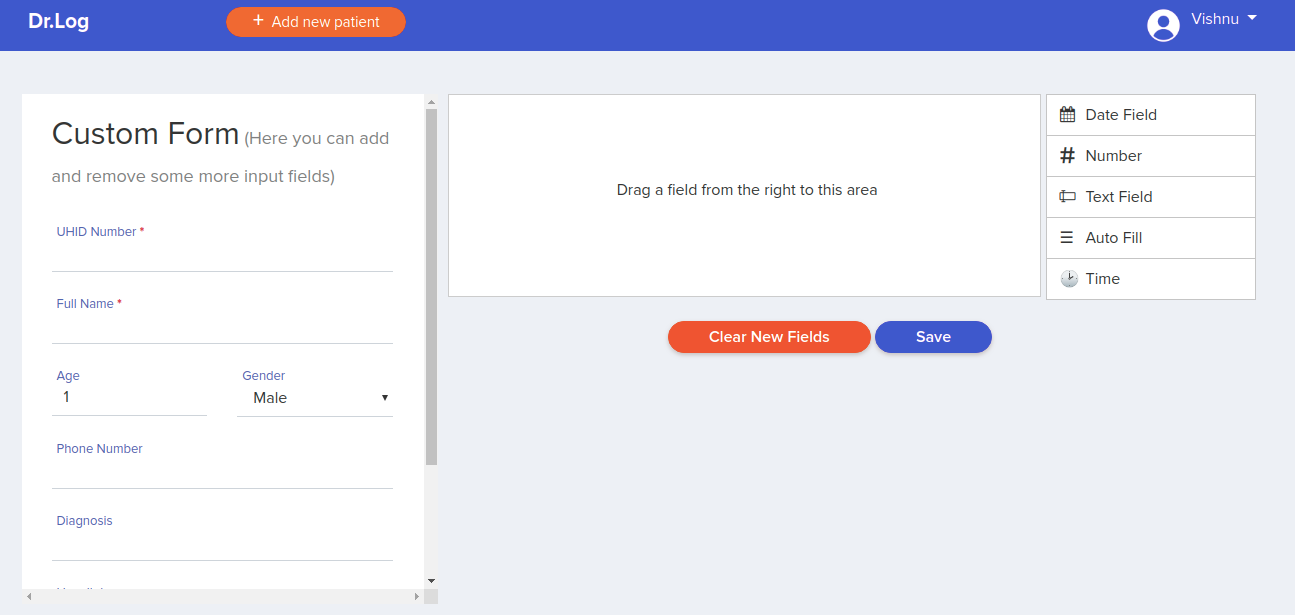 Create Custom Form
---
Create your custom form. you can add or remove the input field according to your convenience.
Drag the input field from the right side.
Arrange the input field.
You can also edit the name of input field by clicking the edit option
Click the save button to update
Give us Feedback
---
Feedback is an essential part of effective learning. It helps Dr Log team to understand the improvement areas and gives them clear guidance on how to improve the system.