About Drlog Application
It is an application which helps to capture the information of the patients by the doctors . Being a smart phone application, it can save images also. All data are saved on a secured server in USER Specific domain (no other user can access the data).
Sign Up
---
Doctors who use this application will have to first register in the app through the sign-up option from the sign-in screen.They have to then enter their picture, age, sex, specialization and job details.
Profile Image: Doctor can select the profile from clicking on Image icon. He can either take image or choose to upload from gallery .
Terms and conditions are accepted by clicking the check box.
Enter the valid email ID and create the password and then enter the phone no, on which you will receive OTP, by entering which you come to the sign-in screen again. From here entering your credentials to enter the home page of the app.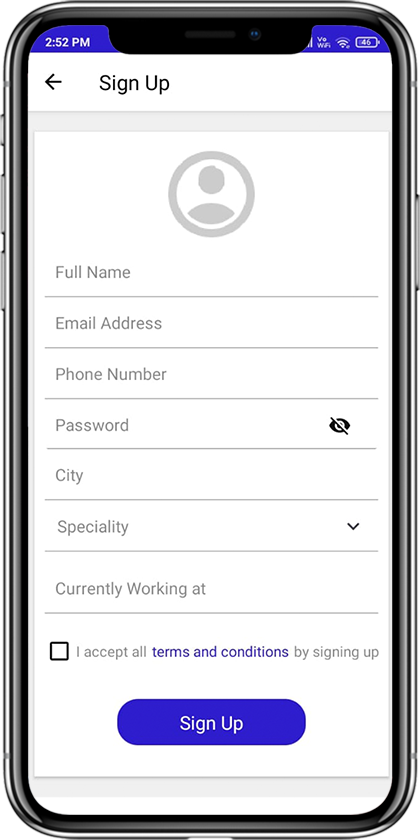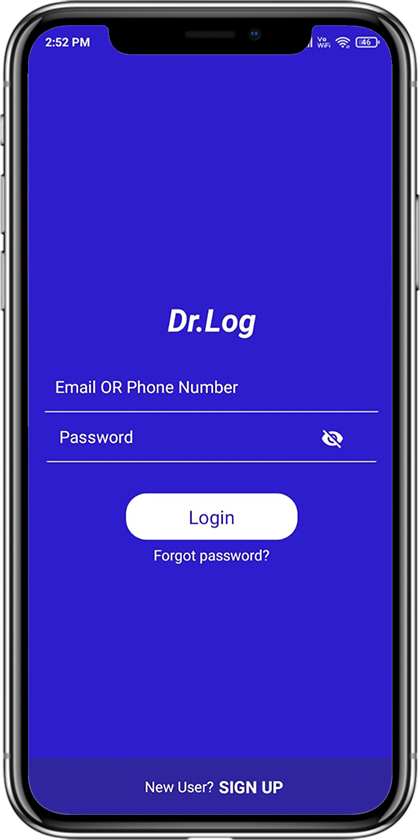 Sign In
---
Enter your email ID and your password to login to the home page of the app.
There is a forget password option too where entering your email address or mobile number,an OTP will be received, entering which you can reset your password, incase you forget it.
New user/sign-up option is for registration. It takes you to the sign-up screen
Dashboard
---
Surgeons can maintain their logbook and create, view, search, update, edit, achieve and delete patient records with date and time specification.
My profile icon can help surgeons to add & edit their personal information .
Also they can manage can & track the patient's details through search option by name or ID of the patient and view detail list of all patients.
They can even collaborate and share their patient's details with other doctors too.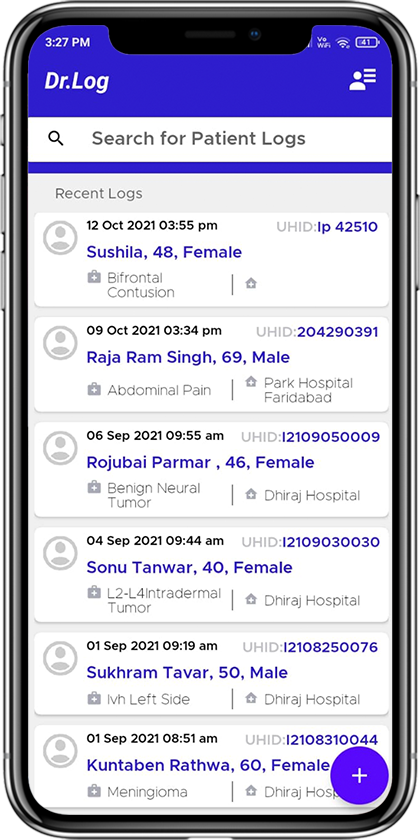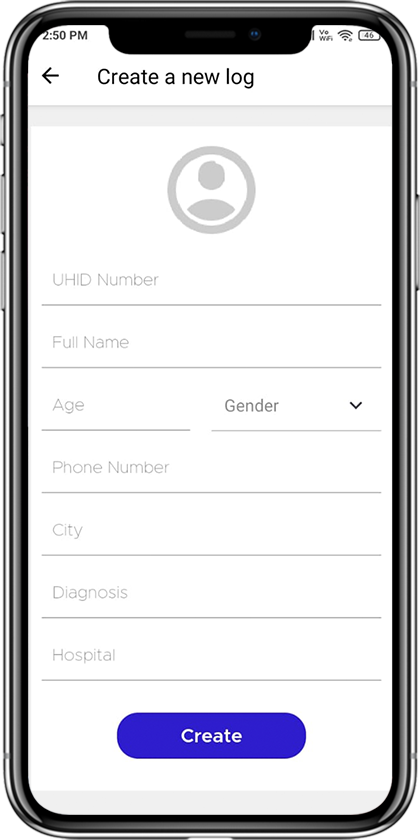 Create new patient
---
Select the Add icon to add new Patient.
Fill the patient Details inside the input field
Click create Button to update the patient
My Profile
---
By clicking my profile icon surgeons can edit their personal information like profile picture, name, city, etc. Here user can add or edit his/her experience, designation, employer and duration details.They can also fill up details about their education like course, institute and duration of their course.
The setting option can be used to change password and share, view or invite others and to logout of the application.
Add Notes
---
Add notes on every patient by uploading documents , voice note and images and maintain the date and timely log details in different tabs Pre-op, Surgery, Post-op and follow-up to keep track of every patient
Pre-op tab will be used to make a note on preparation for a surgical operation.
Surgery tab will be used to make notes on surgery.
Post-op tab will be used to make a note after the surgical operation.
Follow-up tab will be used to maintain the further records.
Setting Options
---
Maintain Your own profile, Edit button will help you to edit your profile, Add your experience and education, Download or print your own profile.
They can send the link of the app through different social media option through invite a friend option.
The achieve patient list can be viewed too.
Also the list of the patients can be downloaded in the Excel format.
They can even share the list of selected patients, with experts.
Create your custom form. you can add or remove the input field according to your convenience.
They can also send the feedback of the app to the company through portal.
Doctor can change password.
Finally, logout option is used to logout of the application.